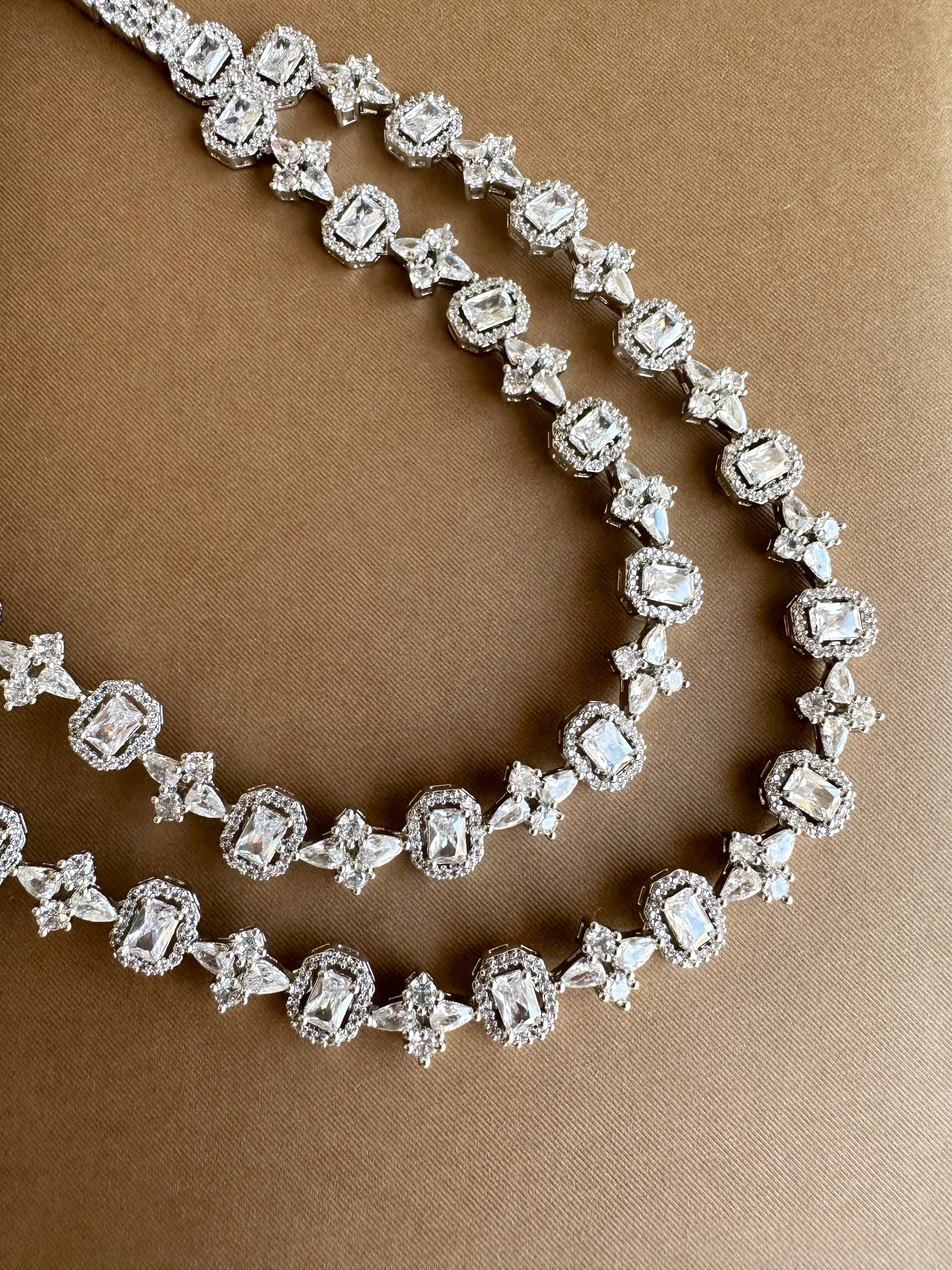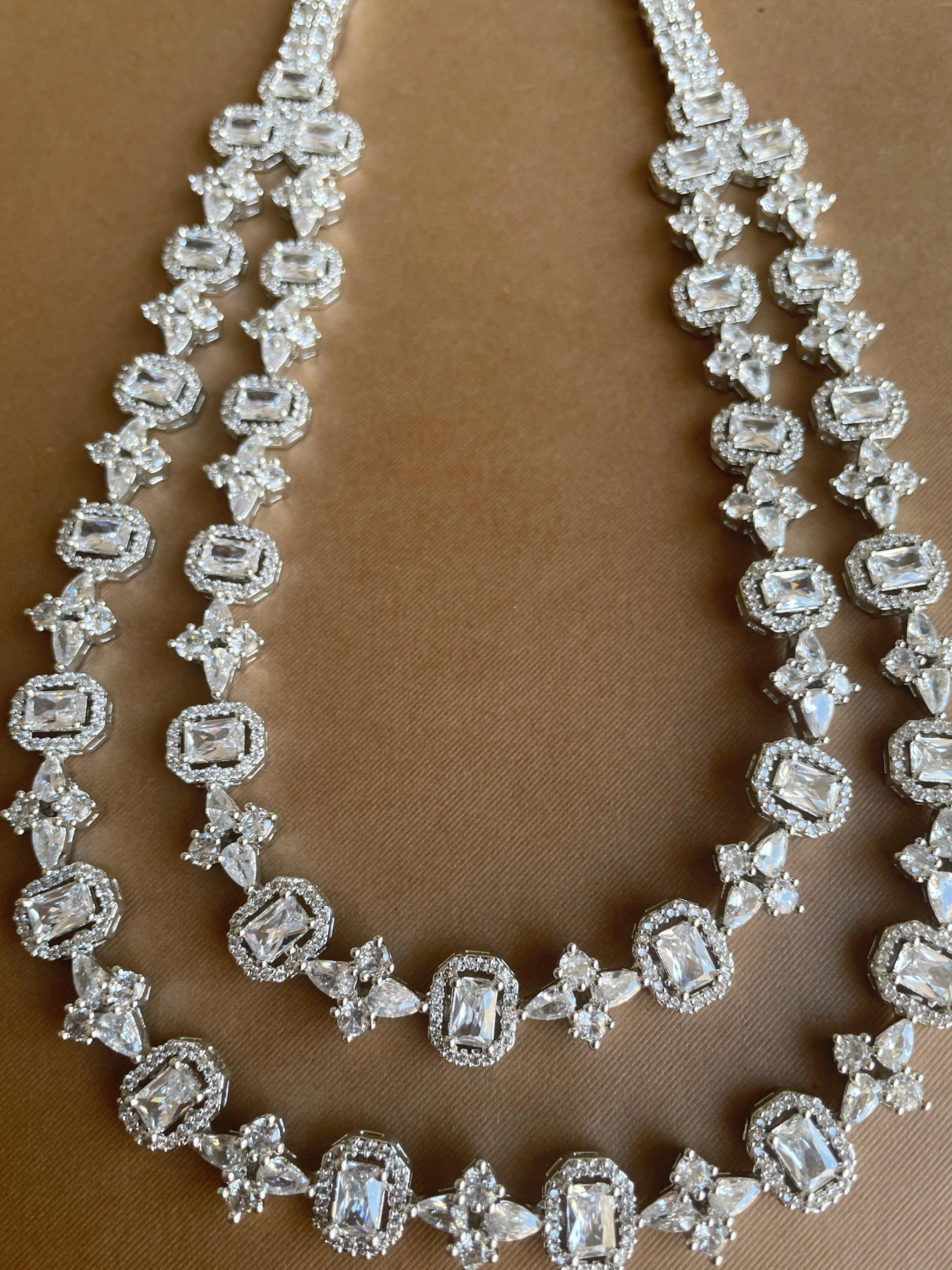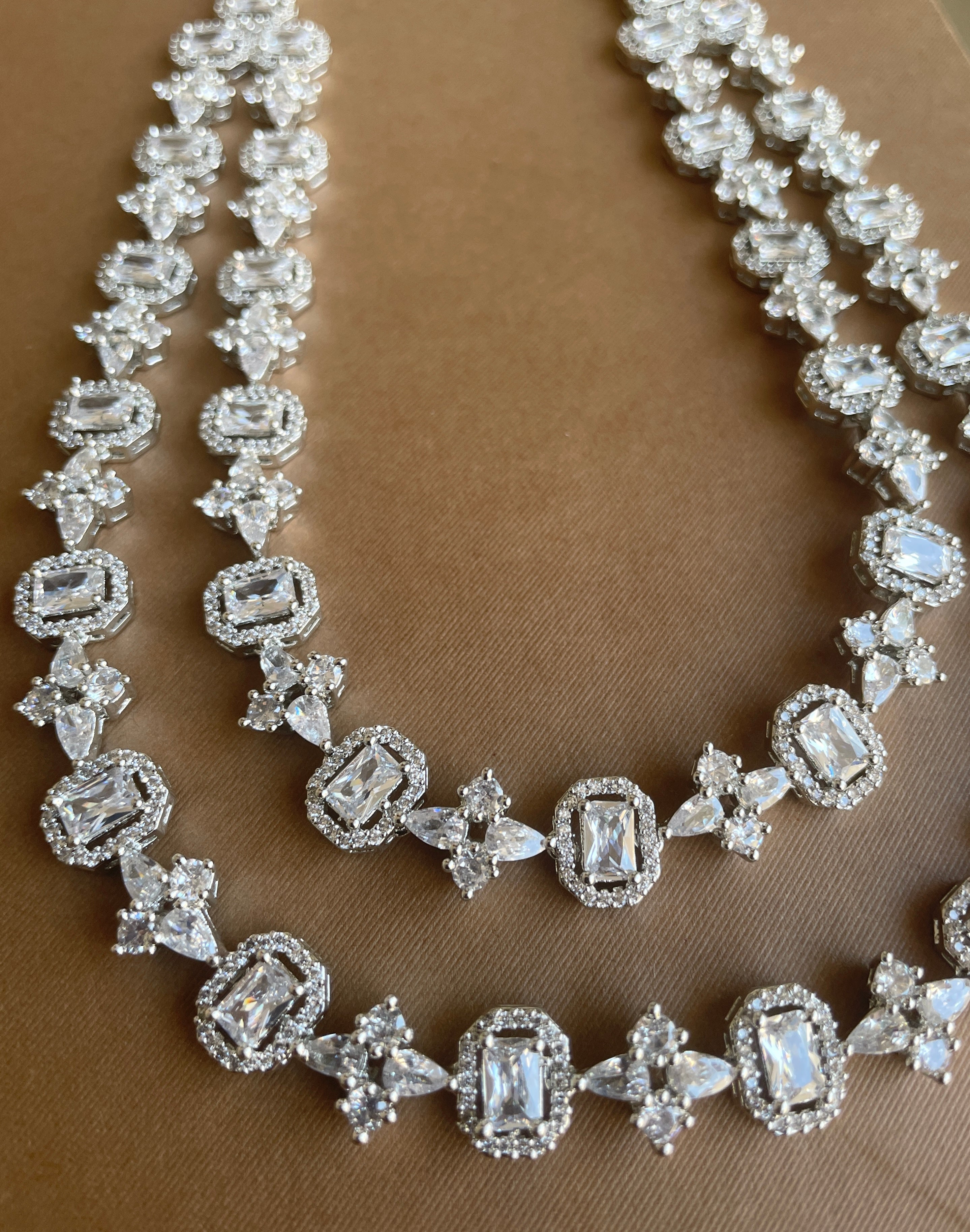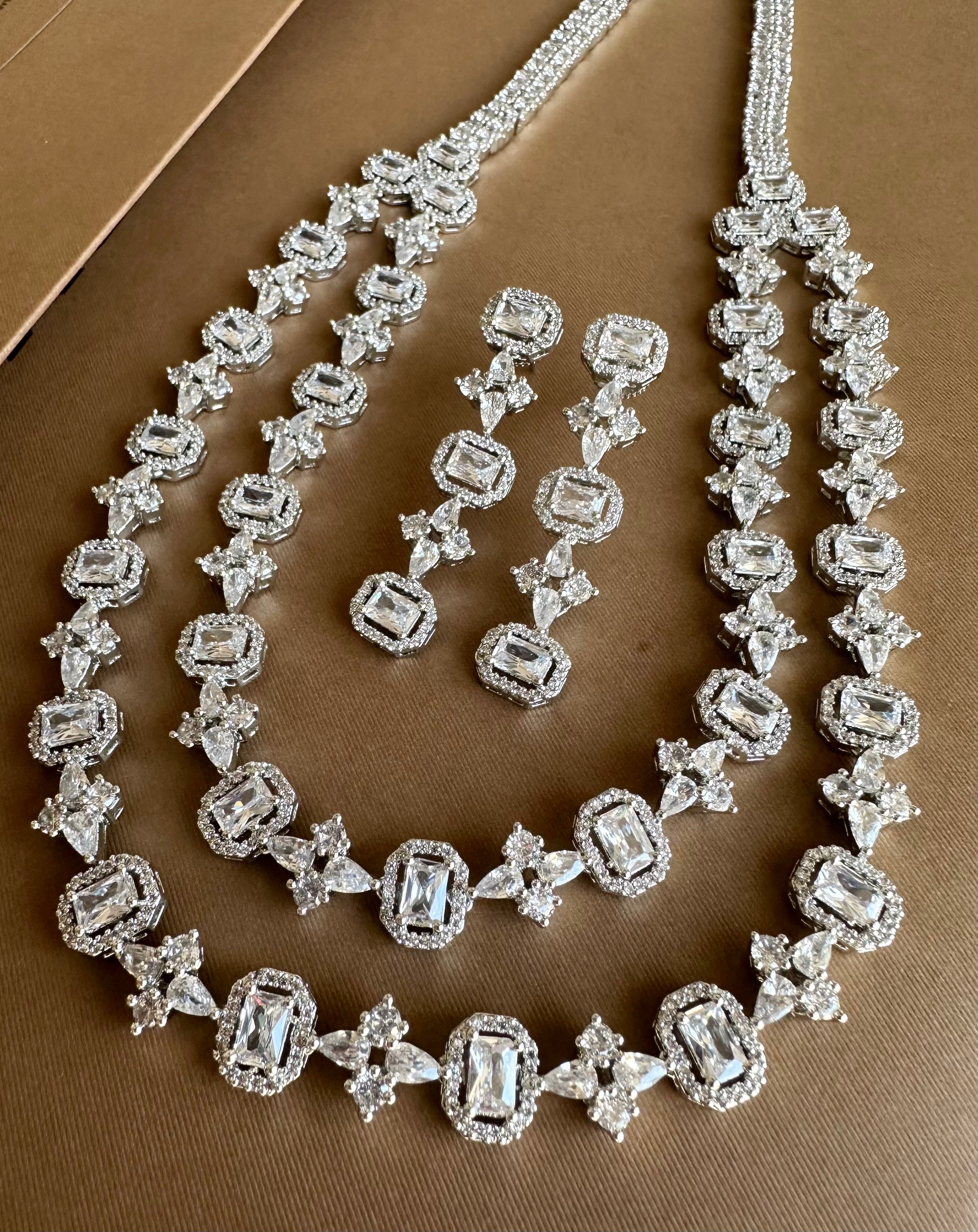 White Diamonds Double Layered Diamond Necklace Set
Featuring a White Diamonds Double Layered Necklace along with a Pair of Diamond Drop Earrings.
Color: Silver, White Diamonds
Material: Mixed Metal
Total Item: 3 (Necklace and Earrings)
Delivery time: 3 days Shipping in India 
Product Care:
- Keep away from moisture
- Remove before entering water
- Apply perfume before wearing jewellery
Style Tip:
Styling a double-layered diamond necklace can be a beautiful way to enhance your outfit and add a touch of elegance to your look. Here are some tips on how to style a double-layered diamond necklace:
Decide whether you want the necklace to contrast or complement your outfit. This elegant necklace can complement a bold, patterned dress, as well as can be a striking contrast to a minimalist outfit. Ultimately, the most important thing is to wear the necklace with confidence. Your confidence will enhance any look you choose.