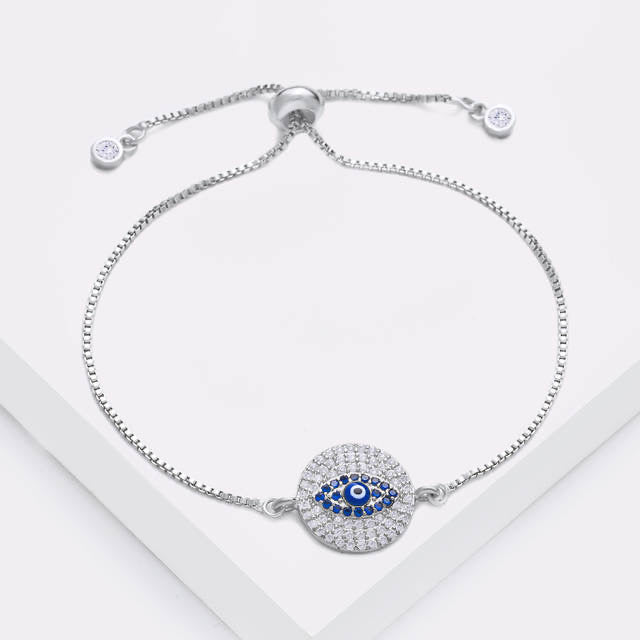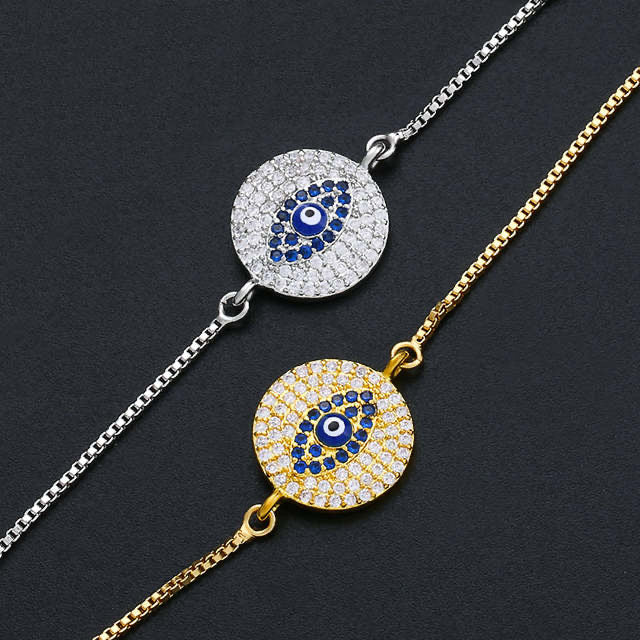 Ikasiya Silver Diamond Round Evil Eye Bracelet
Silver and blue evil eye adjustable bracelet made with stones and beads.
Stack these along with a watch or bracelet for a statement look.
Add the finishing touches to your look with this elegant evil eye bracelet. Perfect to pair with casual wear. 
Material: Zinc alloy, Enamel and Beads