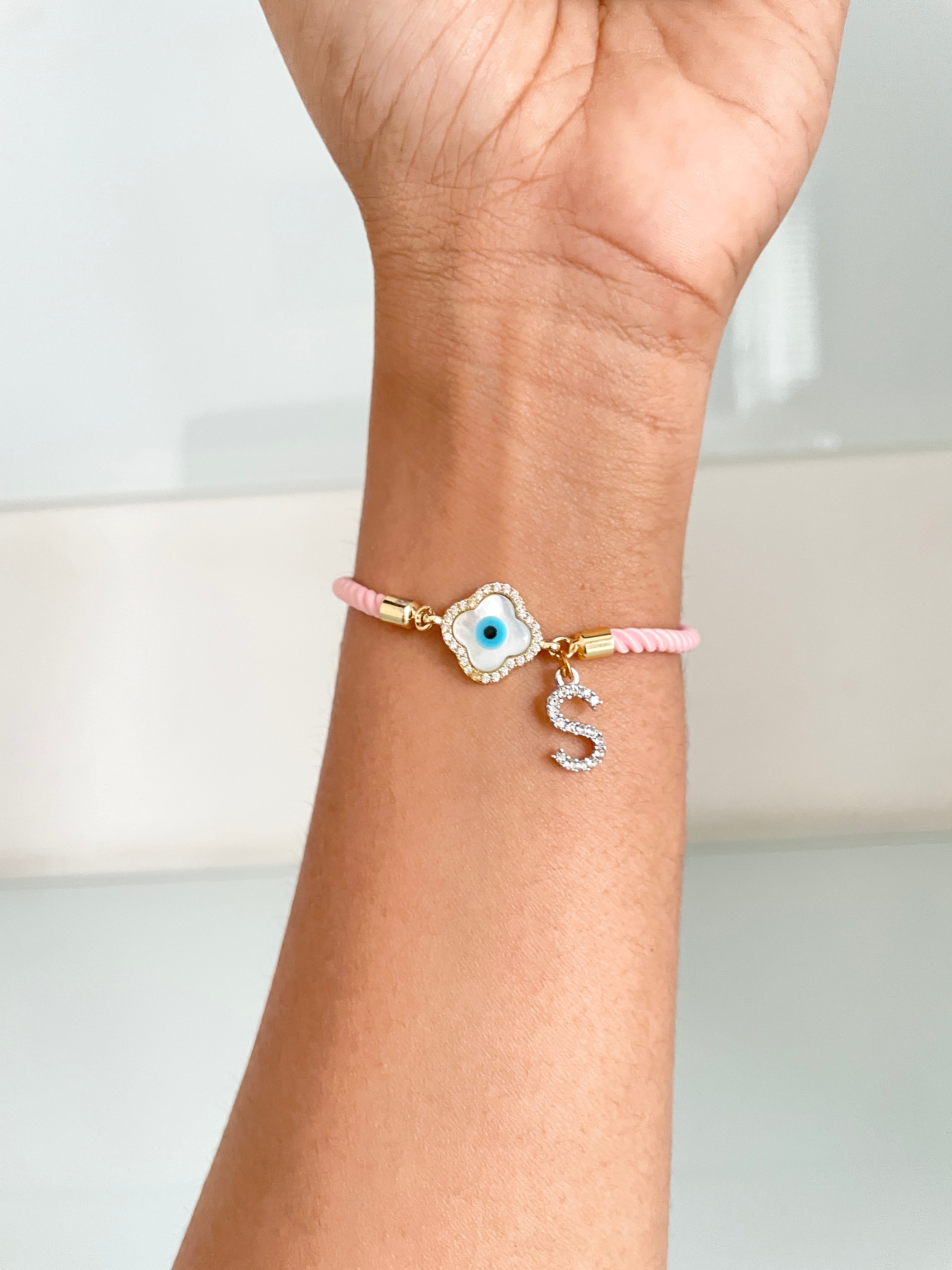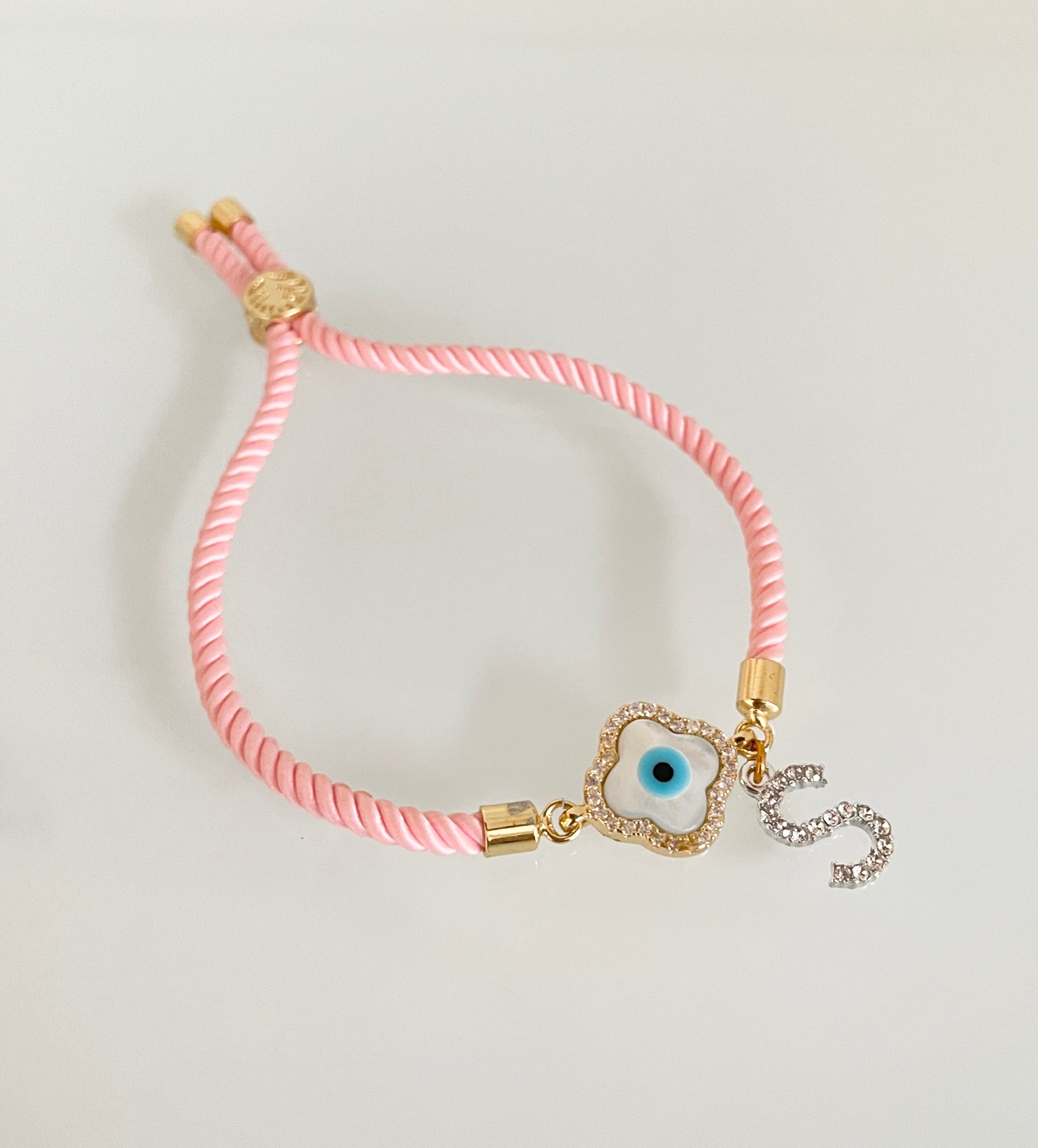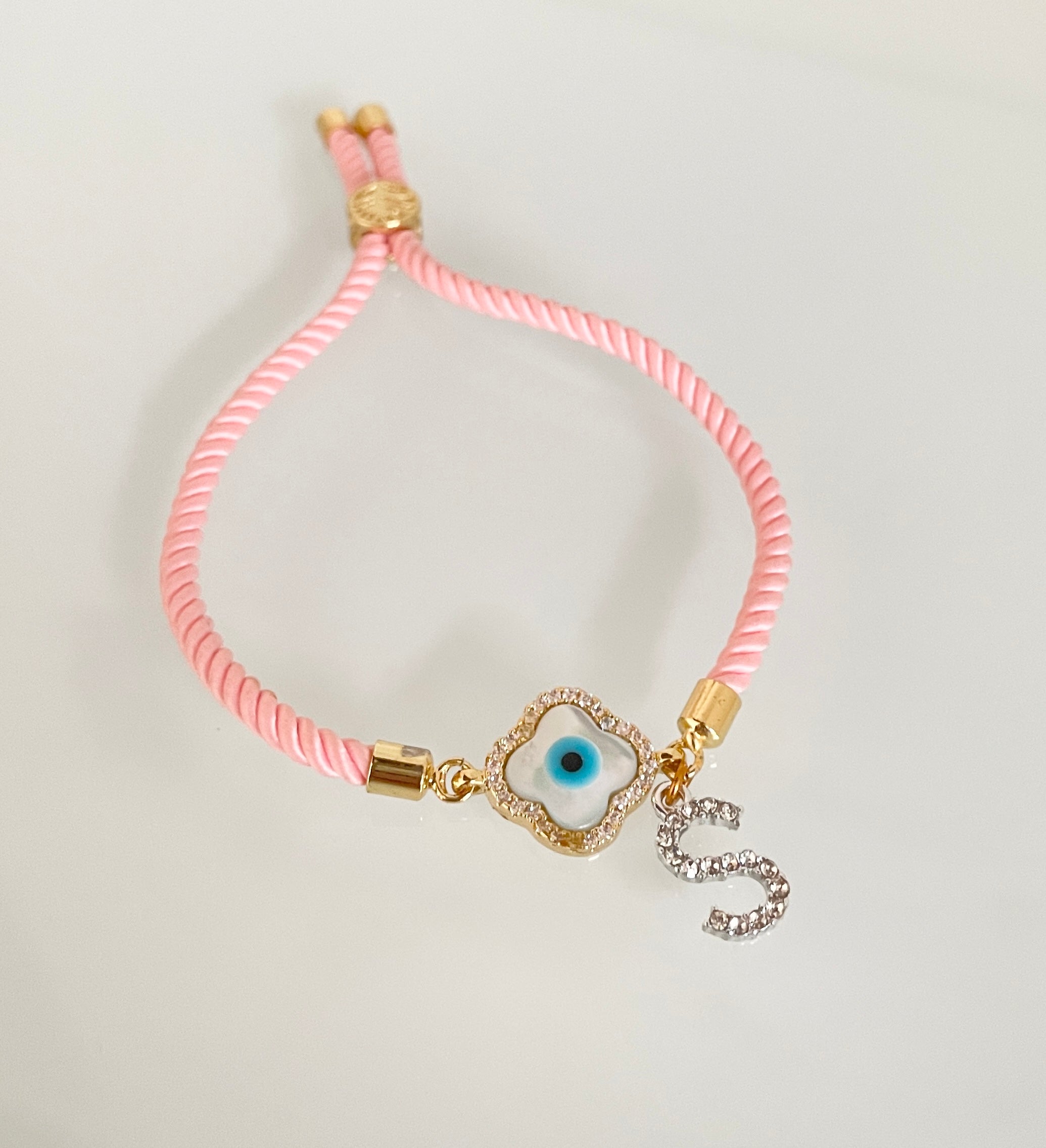 Personalised Clover Evil Eye Bracelet with Pink Cord
Customise your evil eye bracelet  with your choice of one delicate diamantè letter! The bracelet will feature the letter option of your choice.
The letter is flash plated in Gold with delicate diamantés. This bracelet  can be worn by itself or can be worn with multiple others in a layered fashion. Ward off the Buri nazar with these protective custom evil eye bracelets. The bracelet comes with an adjustable cord.
Personalized Clover Evil Eye Bracelet – a captivating blend of symbolism and custom craftsmanship that celebrates your unique style while offering a shield of protection against negative energies. This exquisite bracelet showcases the timeless allure of the clover motif intertwined with the mesmerizing gaze of the Evil Eye, resulting in a one-of-a-kind accessory that is as meaningful as it is stunning.
Crafted with the utmost attention to detail, the Personalized Clover Evil Eye Bracelet features an adjustable chain to ensure a comfortable fit on your wrist. It's a versatile piece that can be worn as an everyday reminder of your personal journey or saved for special occasions where its beauty and symbolism can truly shine.
Embrace the power of personalization, symbolism, and style with our Personalized Clover Evil Eye Bracelet. Let it be a reflection of your unique identity while providing a constant source of protection, positivity, and the promise of fortunate beginnings.
Material: Diamantés, Metals, Stones, Alloys. 

The Bracelet come with an Adjustable Cord.

Colour: Gold & Pink
Delivery time is 5 business days