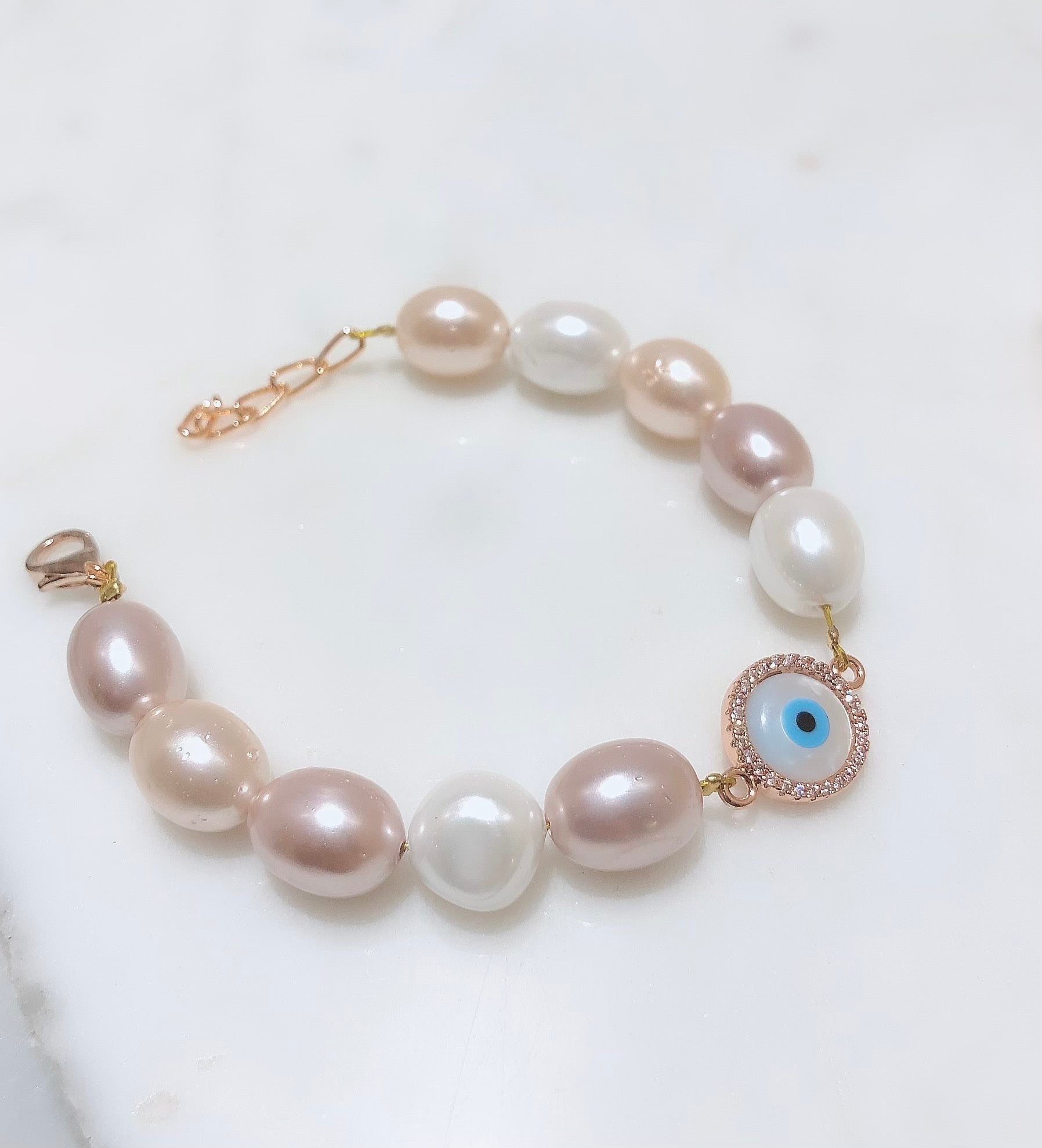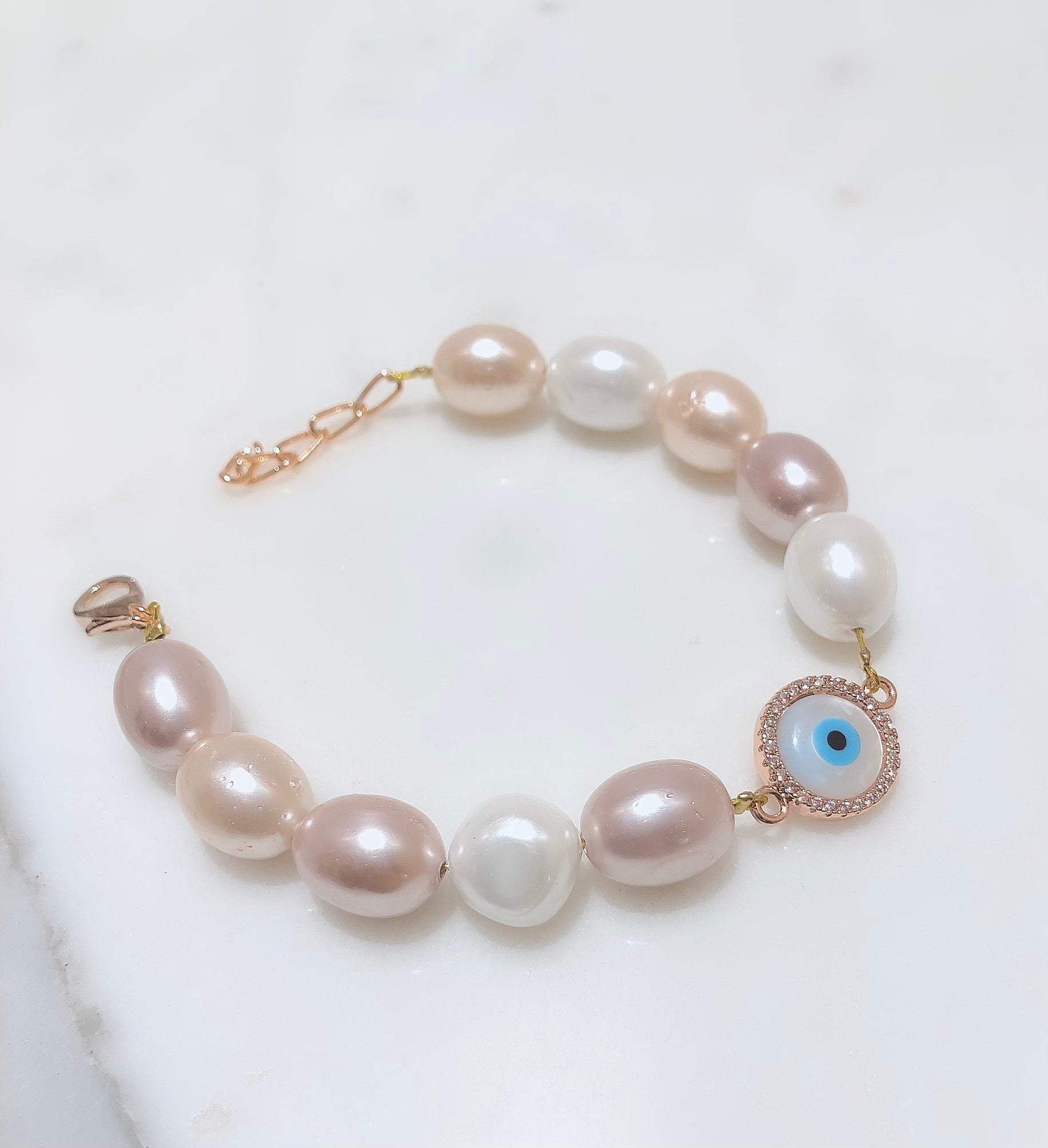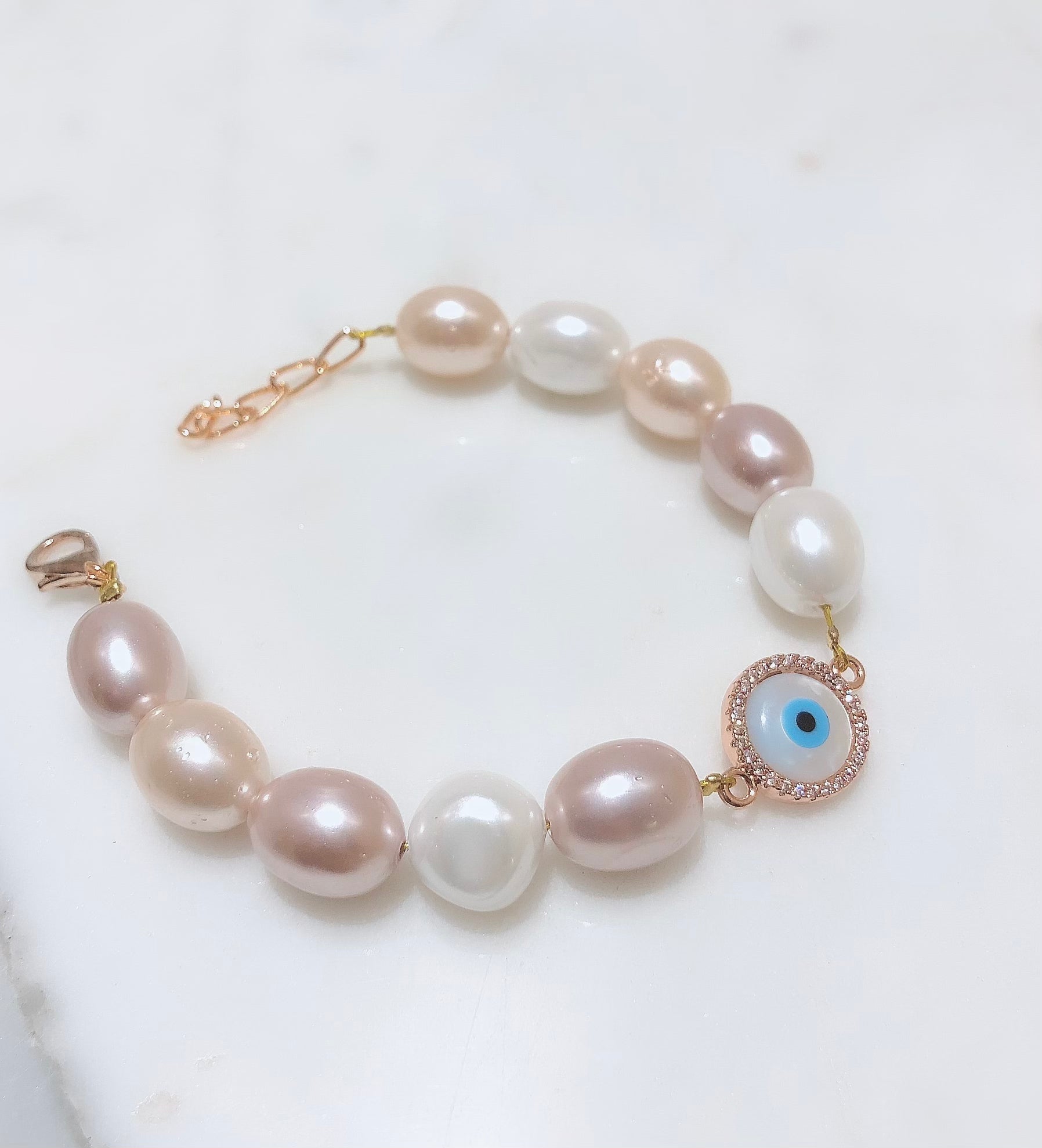 Fresh Water Pearl Evil Eye Bracelet
Shop this delicate and beautiful fresh water Pearl exclusively on Ikasiya. Pair it on your wrist with a watch and layer it with multiple bracelets for a statement look or simply by itself. Ward off the #BuriNazar with these stunning evil eye adjustable bracelets which also make perfect gifts for your loved ones.

Elevate your accessory game with our exquisite Freshwater Pearl Evil Eye Bracelet – a harmonious fusion of timeless elegance and protective symbolism. This bracelet effortlessly combines the lustrous beauty of freshwater pearls with the captivating allure of the Evil Eye, creating a stunning piece that is both meaningful and enchanting.
Material: Pearls, Stones, Alloys. The bracelet is Adjustable

No. of Pieces: One Bracelet
Delivery : Delivery in 3-4 business days