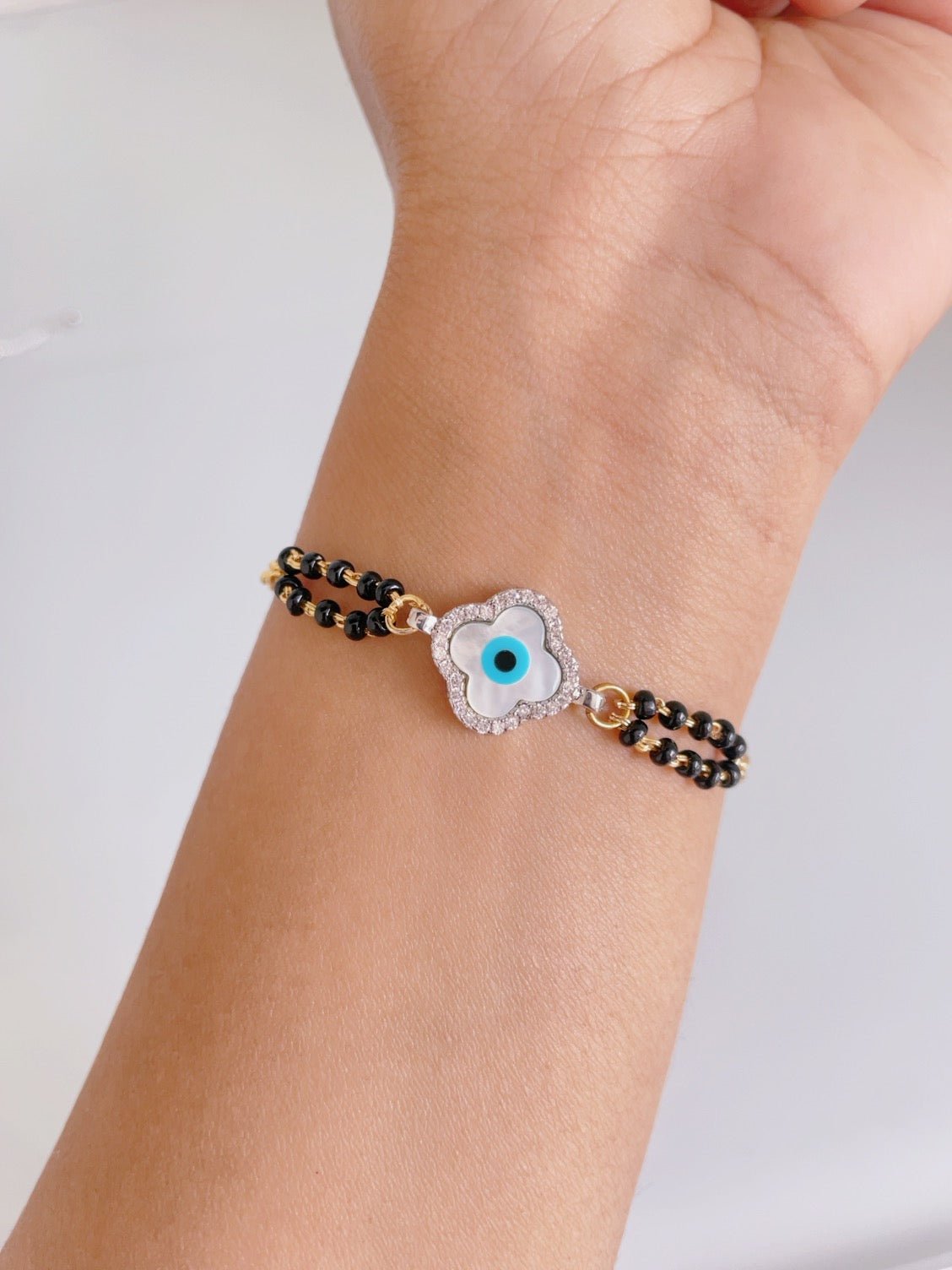 Evil Eye Clover Nazar Bracelet
This festive season ward away the negative vibes with our Evil Eye Clover Nazar Bracelet. Pair it on your wrist with a watch and layer it with multiple bracelets for a statement look or simply by itself. Evil Eye Nazar Bracelet – a unique and powerful accessory that combines ancient symbolism with modern style. Crafted with precision and infused with rich cultural heritage, this bracelet is more than just a fashion statement and brings protection and positivity.
The centerpiece of the bracelet features the iconic Evil Eye, a symbol renowned for its ability to ward off negative energies and ill intentions. Encircled by intricate and mesmerizing patterns, the eye's vibrant hues serve as a constant reminder that you possess the strength to repel adversity and attract only the best into your life.
Material: Pearls, Stones, Alloys, Diamantés. The bracelet is adjustable
Delivery : Delivery in 3-4 business days